Center for MH in Schools & Student/Learning Supports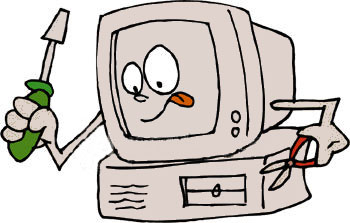 System Change Toolkit
| | | |
| --- | --- | --- |
| | | Transforming Student Supports into a Unified, Comprehensive, Equitable System for Addressing Barriers to Learning and Teaching |

Over the last two decades, work on transforming student and learning supports has blossomed across the country. Changes being discussed include (a) a fundamental shift in school improvement policy, (b) development of a unified, comprehensive, and equitable system of intervention, (c) reworking of operational infrastructure, and (d) strategic implementation that accounts for replication to scale and sustainability. See National Initiative
This toolkit is a constant work-in-progress. It offers materials, tools, specific guides, and other resources as aids and to deepen learning about the substance and processes of the work to be done. We have grouped the tools in an order that roughly approximates moving from creating readiness, through initial implementation, to sustaining and scaling-up.
CONTENTS
As with any set of tools,
select a specific tool to fit the task at hand.

Section A: Overview, Q &A, and Initiating the Work – provides brief big picture overviews (including exemplars, guides, powerpoints, webinars, handouts) for policy makers, administrators, and other stakeholders to adapt in moving forward; highlights essential elements, pioneering efforts, policy & funding stream integration, standards and related indicators

Section B: Designing and Planning a Unified, Comprehensive, and Equitable System of Learning Supports – provides guides for creating readiness and reframing/reworking student and learning supports interventions and operational infrastructure; school-community collaborative infrastructure; tools for design teams; tools to aid mapping & analyses of intervention resources; tools for strategic planning; aids for capacity building; expanding the accountability framework for schools; benchmarks for monitoring systemic change

Section C: Phasing in a New System – provides guides for enhancing readiness, social marketing, ongoing capacity building; self-study surveys; professional development for teachers and administrators to enhance learning supports

Section D: Addressing the Problems of Systemic Change – provides some introductory resources for planning and implementing essential systemic changes; focuses on infrastructure and change agents for facilitating scale-up and sustaining transformative changes

Section E: On-line Clearinghouse Quick Find – A readily accessed dropdown menu of over 130 specific Quick Finds covering a range of topics related to addressing barriers to learning and re-engaging disconnected students. Each Quick Find provides direct links to resources developed by the Center and others.
Back to Initiative homepage
Want more information?
Want to connect?

Want to receive resources we regularly send out?
To sign up, contact Ltaylor@ucla.edu.

WebMaster: Perry Nelson (smhp@ucla.edu)